Blog Archives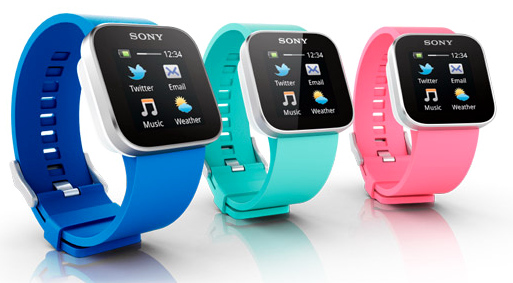 We've all been there right? You're in the middle of a Uni Tute or Client Meeting and you can feel your phone vibrating away in your pocket, you're ever so keen to have a quick look and see who rang or if that was a life changing text message that just arrived. There's nothing worse and you can't wait to get out to a break and check in with the World.
Well now thanks to Sony, you don't have to wait. Just casually glance down at your wrist and in James Bond style, read your messages or view your missed calls live from your phone screen. Yes really.
Wearable technology has been creeping in to our lives for some time now, but getting the mix right has always been a bit tricky for the hardware makers and fashion houses to get right.
The Sony Smartwatch is discreet enough that it might just work. For one, you won't have that Secret Agent look of the 90′s wearing your Bluetooth headset flashing away in the local night spot for one.  Although recharging might be a challenge, you might look a little odd having a micro USB cable going from your wrist to a wall socket or PC hub! Just saying.
Available right now from Kogan in black for the great price of only $129.
Many features are available right out of the  box, however Sony advise the Smartwatch is customisable with a range of Apps from the Play Store.